Top Shelf Insurance for the Food and Beverage Industry

Establishments serving food and alcohol need a unique kind of protection for a number of reasons. Your expertise in the industry means that you know better than most the risks that come with serving alcohol. Sometimes, things don't always go as you plan and accidents do happen. When disaster does strike, your business's income, the livelihood of your employees, and even reputation are all at stake.
We've partnered with the top insurers of restaurants to help protect you from these risks and more. As Michigan restaurant insurance experts, we'll work with you to help you achieve your risk management goals. As your insurance pros, we learn about you, your team, and your business to maximize the value for your annual insurance expense.

---
Property Coverage
Property Insurance covers the risk of property loss in a variety of commercial situations, including commercial buildings, equipment, furniture, fixtures, inventories, business records, supplies and other physical items.
Specialized Property Insurance:
Buildings, Business Personal Property, Tenant Improvements and Betterments
Business Income & Extra Expense - Actual Loss Sustained
Business Income due to off-premises utility interruption
Employee Dishonesty
Personal effects of customers
Food spoilage - Covers a loss of perishable stock caused by temperature or humidity changes brought by certain mechanical breakdown or failure, contamination by refrigerants and power outages beyond your control
Food contamination - Pays for equipment cleaning, food replacement, certain medical expenses, loss of income, and advertising expenses related to a government-mandated, contamination-related shutdown
Equipment Breakdown - Covers physical damage to refrigerators, cash registers, POS systems, ovens, heat/AC units due to mechanical breakdown, short circuits, operator error, power surges and more
Liability Coverage
Casualty Insurance consists primarily of liability coverages, which protect an insured party against injury or damage claims made by other parties.
Policies provide coverage for liability arising out of:
Premises and Operations
Products/Completed Operations
Personal and Advertising Injury
Medical Payments
Employment Practices Liability
Non-owned auto for delivery
Cyber Liability
---
Liquor Liability Insurance

Alcohol is a part of your business. It can be a catalyst for great conversation and fun. However, it also comes with risk to you and your business. Be sure you're protecting everything you've built. Not all Liquor Liability policies are created equally, be sure you're familiar with your coverage.
Some unique coverage options include:
Limits from $50,000 up to $2,000,000 without additional endorsement
No annual aggregate limit of insurance
Broadened definition of "your premises"
Defense costs outside of the limit
Premises owner included as an insured
Assault and Battery
On TAP server training available
Discounts for association memberships, security cameras, and training
We live in an age of million-dollar lawsuits, you may also want to add extra liability protection in the form of a Commercial Umbrella Policy. We can tell you more about these plans and if they make sense for you.
---
Safety Education and Training for the Hospitality Industry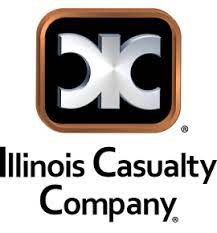 Top O' Michigan is committed to the food and beverage industry which is why we have partnered with Illinois Casualty Company to provide customized food and beverage safety education for food service professionals. This comprehensive training is designed for all staff members including owners, managers, servers and security personnel. Upon successful completion, all participants will receive certification by Illinois Casualty Company.
The education programs include:
Alcohol Server - OnTap Training
Food Safety for Managers
Safe Food Handlers
Allergen Awareness
Sexual Harassment Prevention
Contact us to get a food and beverage training program scheduled in your area!

---

or