Insuring Your First Home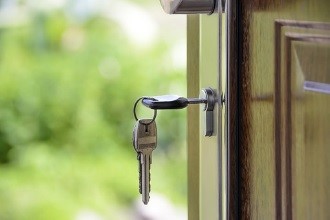 Buying your first home is an exciting time but it can also be overwhelming. You've worked hard to make this investment so you want to be sure that you choose an insurance policy that will effectively protect your investment. With a number of other factors and expenses in this process, the insurance can often be overlooked.
A standard homeowners policy will cover the structure, other buildings, your personal contents, personal liability and additional living expenses if a covered claim causes you to live elsewhere during repairs. However, an insurance policy is not a maintenance policy. It is designed to help you recover from the unexpected. Normal wear and tear of property is not covered nor is damage resulting from something that isn't "sudden and accidental" such as a leaking roof or rodent infestation.
The insurance portion of the equation doesn't necessarily begin once you've chosen your property. There are other factors to consider as you're looking for your new home such as:
What is the age of the home? When were updates done to electrical, plumbing, heating and the roof?
Are there any current concerns that may cause a problem to insure such as issues with foundation or roof? Previous owner had claims? (CLUE Report)
Do you currently have pets or plan on getting one in the future? If so, your homeowners policy may have additional cost for the liability of dangerous breeds of dogs or farm animals.
Is your house in a flood plain? Standard homeowners insurance does not cover flooding. You must purchase a separate policy through the National Flood Insurance Program which can be very costly. TOMIA can provide these for you in addition to your homeowners policy.
Does your home have other risks to consider such as a swimming pool, trampoline, etc.
What type of construction and materials are used?
What is the market value compared to replacement cost?
---
Contact us today for more information about Homeowners Insurance or fill out our online quote form.