The Insurance Geek Answers Your Frequently Asked Questions on No-Fault Auto Reform
With so much going on in the world, many Michigan residents may have forgotten about the changes to the auto insurance that was passed in 2019. Although some of these changes went into effect right away, most of the law changes begin July 2, 2020. Here are some of the most frequently asked questions address by The Insurance Geek.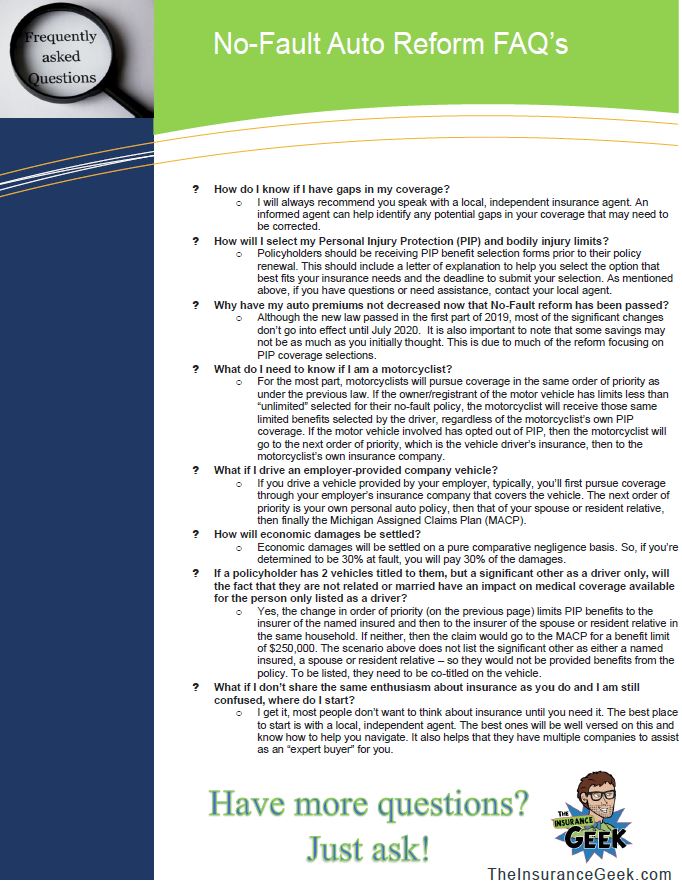 ---
**This information is general in nature and is intended to provide guidance only. The Insurance Geek suggests that you always read the policy or contact your agent if there is a question about coverage or a claim. If any information herein should conflict with the actual policy's specific language, the policy's language will be controlling.