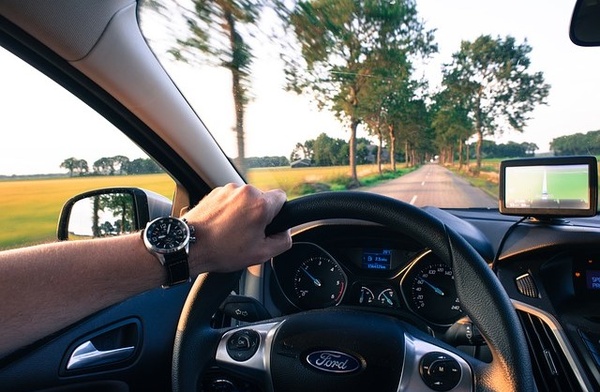 Navigating Michigan No-Fault Reform
Posted: 10 months, 2 weeks ago
How will the new changes to Michigan's auto insurance affect policy holders?
As you may be aware, the new legislation passed earlier this year included a number of changes to our auto insurance in Michigan. We are continuing to actively work on getting more clarification on these changes as they develop with lawmakers and insurers. As information is gathered and analyzed, we will share this information with you at a later time. While most of the changes will be effective July of 2020, there are some changes that were put into effect immediately.
Changes to Order of Priority
One major change is the order of priority and what makes this challenging is the effective date of June 11, 2019. We want to be sure you're not only aware of these changes but also recommend that you're addressing the potential gaps in coverage that may need to be corrected. We want to be sure you're aware of the changes below:
Private Passenger Automobiles - Drivers or occupants of a private passenger automobile and pedestrians are no longer provided PIP unless they are:

a named insured
the named insured's spouse; or
a resident relative of either

Again, the 3 categories above will continue to pursue coverage under the named insured's policy.

PIP coverage will no longer extend to:

Relatives who do not reside in the household of the named insured unless they are away at school.

Non-relatives who reside in the household, even if they are listed drivers.

In both of these cases, PIP coverage for the drivers will go to the Michigan Assigned Claims Plan and be limited to $250,000.

Occupants and non-occupants who are uninsured (not eligible through a named insured, spouse or resident relative) now pursue coverage through MACP with a $250,000 limit. This means that the insurance carrier(s) of the owner, registrant or driver of the vehicle involved are no longer options in the order of priority.
Commercial Automobiles - The changes described for Private Passenger Autos above also apply to drivers or occupants of a commercial vehicle. However, the order of priority for PIP claims did not change if you're one of the following:

an employee, their spouse, or a resident relative of either, occupying an employer's vehicle; or
occupants of some motor vehicles in the business of transporting passengers. They will generally pursue coverage through the insurer of the transportation company's vehicle unless specifically excluded.

Again, occupants of employer-provided vehicles will first pursue coverage through the employer's vehicle insurer before pursuing coverage through their own policy or that of a spouse, resident relative or MACP.

Motorcycles - Motorcyclists will pursue coverage in the same order of priority as under the previous law. This means that if the motor vehicle involved has a limited no-fault policy, the motorcyclist will receive limited benefits, regardless of the motorcyclist's own PIP coverage. If the motor vehicle involved has opted out of PIP, the motorcyclist goes to the next order of priority.

Out-of-state residents are no longer entitled to PIP benefits for injuries sustained in a Michigan motor vehicle accident unless the owner of the vehicle is both registered and insured in Michigan.
Although many details still need to be worked out, we are optimistic that the impact of the reforms will be positive in the long term. We will continue to work closely with our partner companies, DIFS, and other other insurance organizations to work through the challenges and will provide
additional information when it is available. In the meantime, please continue to share your comments and questions with your solution provider and we will do our best to address them.
Share on Facebook
---