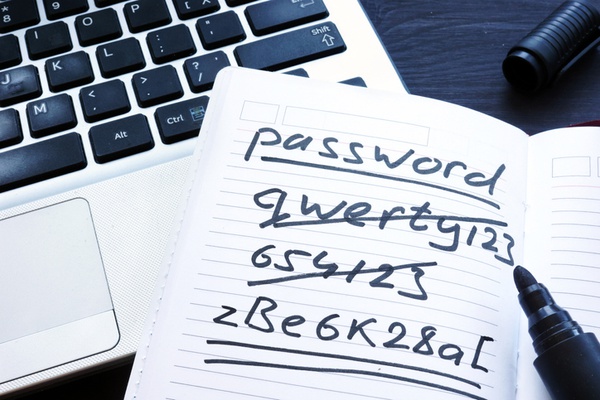 Building a Strong Password to Thwart Cyber Crime
Posted: 5 months, 2 weeks ago
Strong passwords can help keep you safe!
We've all been online a lot more recently, whether that is for work, for groceries, or simply to stay connected to friends and family. The Internet makes a lot of things convenient, but it also makes our personal information convenient for cyber crime, too. For good reason, many of us worry about the security of our digital lives. Our passwords are the first line of defense to protect our personal information. Below are some password tips to keep us safe online!
Password variety

The most common tip is to have a different password for every account. That way if your Facebook password is lost, you don't also lose access to your email or credit card login.

Character length

The longer the password, the harder it can be to crack. Experts suggest going with a passphrase, basically a sentence that substitutes some letters for numbers or special characters.

Stay away from public information

Passwords containing addresses, phone numbers, etc. are all easily accessible online.

Stay away from real words, too

If you're an avid sports fan, or have anything on your social media that might be easy to guess, it is better to use randomized letters, numbers, and characters. Lions, Tigers, or Bears - Oh my, are easy passwords.

If you're a business, rotate often

Having employees set new passwords often can help reduce the chances of vulnerable logins.

If available, use two-factor authentication

Gmail uses this method (as do many others). You enter your password and it prompts you for additional verification on your phone or separate device. It's hard for the criminals to be in two places at once.

Use caution on public Wi-Fi

If you're not on an encrypted network, your passwords or credit card information could be intercepted if you use them. Next time you're surfing for free, exercise caution.

Consider a password manager

Some browsers have them built-in. Or, if you like a third-party service, you can typically find them in your app store. Don't forget to check their reviews, first.
Typically, the longer the password, the better. Sure, it takes a little longer to type in, but that makes it much harder to crack. However, if you need a little extra security, Top O' Michigan offers Cyber Insurance to cover your business in the event it is targeted. Feel free to reach out (800) 686-8664 or chat with us online, we'd love to be Your Insurance Solution Provider!
For more risk management guidance or questions about your policy's coverage limits,
contact us today.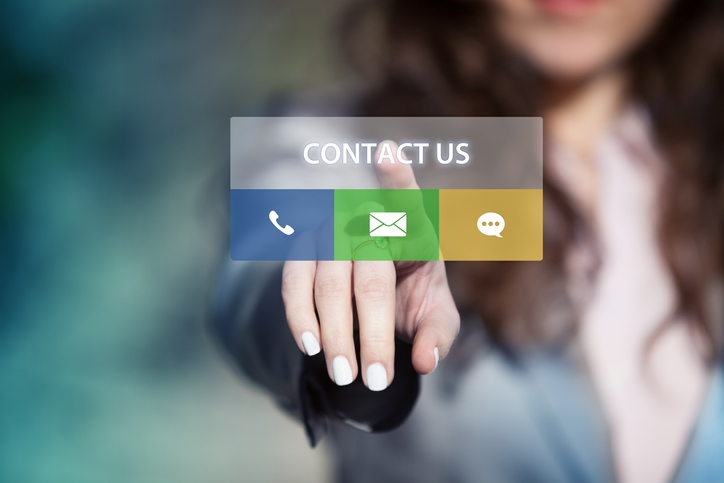 ---
More Industry News
Want to stay up to date on the latest community and insurance news? You can find more on important topics on our blog.
About Top O' Michigan Insurance Solutions:
At Top O' Michigan Insurance Solutions, we pride ourselves on using our skills to provide clients with competitive pricing, stability and understanding, and peace of mind. With eight locations throughout Michigan and 24/7 client access, our team is your 'expert buyer' of insurance for home, auto, farm, boat, motorcycle, business owners, workers compensation, bonds, life and health, employee benefits and more.
We will provide unparalleled and caring service to our clients through our knowledgeable staff and give back to our employees, agency, industry and our communities. Part of our mission is to give back to the Michigan communities we serve. This is something we take action on through We Care and you can learn more about our community outreach at TOMIA247.com/WeCare.
National Resources, Locally Sourced.
---
Disclaimer: This Blog/Web Site does not provide insurance or legal advice. This site is for educational purposes only as well as to provide you with general information and a general understanding of insurance, not to provide specific legal advice or specific contract advice. Viewing this site, receipt of information contained on this site, or the transmission of information from or to this site does not constitute a client relationship.
The information on this Blog/Web Site is not intended to be a substitute for professional insurance or legal advice. Always seek the advice of a licensed agent in your state pertaining to insurance and legal issues.
Sources: Frankenmuth Insurance
Share on Facebook
---